Sound of Redemption: NYC and LA showing + Ticket Giveway!
Friends, fans, jazz lovers, film lovers, Connelly book lovers, we are bursting with pride to announce our official theatrical opening in New York City at the vaunted IFC Center, known for its exceptional programming of choice films. This long awaited occasion will take place on December 2, 2015. It will play for a week. Following that, we will open in Los Angeles at the equally prestigious Laemmle Theatre in Santa Monica on December 18, 2015. It will play for one week. If you are a coastal city dweller, please come out to see and hear SOUND OF REDEMPTION, The Frank Morgan Story, on the BIG SCREEN with a HUGE SOUND SYSTEM that will do the heart stopping music justice. See you there!

Enter the ticket giveway!


May 15th: Live Stream from Academy of Art University in SF
Dear Friends and Colleagues,

I am now the new Executive Director of the School of Motion Pictures & Television at the Academy of Art University in San Francisco.

We will be live-streaming cutting edge new work from filmmakers and media content creators at the Castro Theatre on May 15th, where we will also be honoring visionary director Lisa Cholodenko with a doctorate. Please join us for this incredible opportunity to see the future of media. If you won't be in the San Francisco area, you can join us live online.

Please tune in here for the live-stream May 15th at 7pm PST: http://www.academyart.edu/media-awards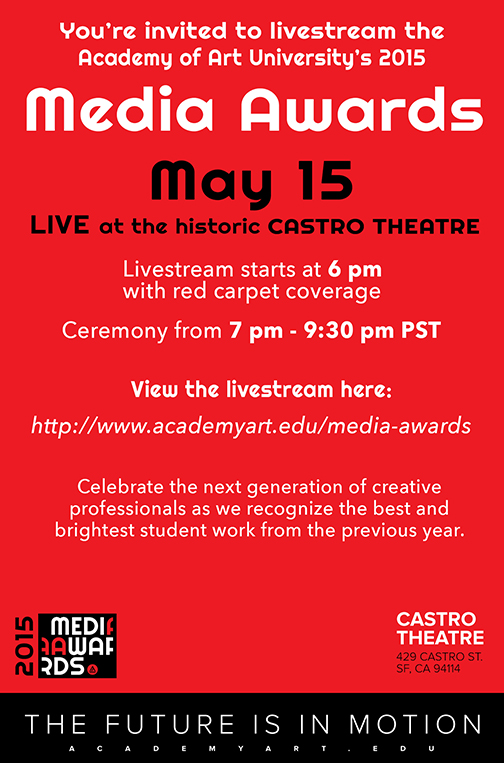 Winter 2015 Film Festival Showings
Atlanta Film Festival: Mar 20-29.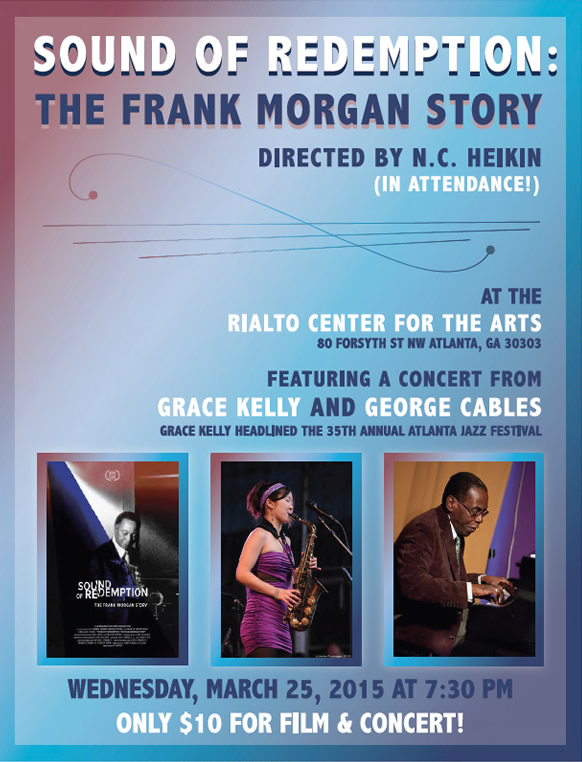 Tickets and info here.

Follow us on Twitter @FrankMorganJazz for the latest news and content.

---
Wild At Heart Films is pleased to announce "Sound of Redemption: The Frank Morgan Story," premiering at film festivals this summer. The film was directed by NC Heikin with executive producer Michael Connelly and producer James Egan.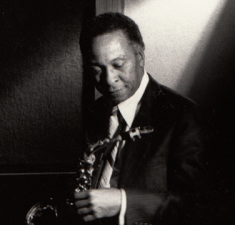 The documentary film tells the story of Frank Morgan, a prodigal alto sax player who battled drug addiction and nearly 30 years of prison incarceration before a 22 year comeback career. His story and transformation is told through interviews with fellow musicians and people who were close to him, as well as interviews with Frank and clips of his performances.

Official Sound of Redemptiom website
Follow Sound of Redemptiom on Twitter
Find Sound of Redemptiom on Facebook
Watch The Official Film Trailer
Interviews @ LA Film Fest Premiere
LA Film Fest Opening Night Party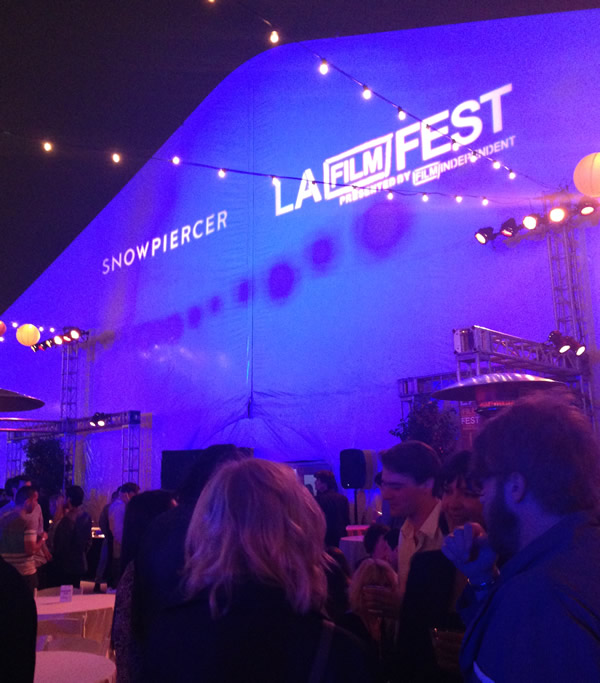 Scenes from the Frank Morgan Tribute Concert + Q&A
Live performance on Sunday, June 15th, at the Grammy Museum in Downtown Los Angeles.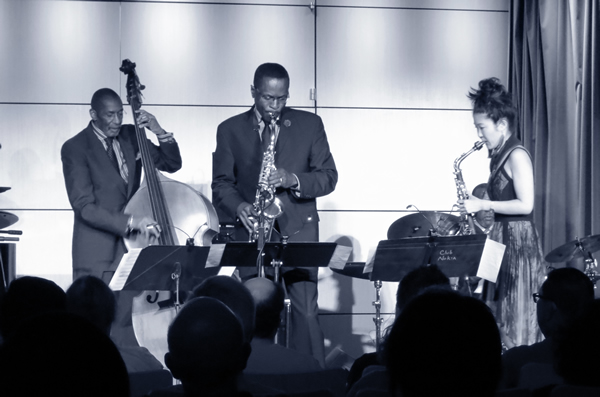 Clips From The Film
Tribute Concert At San Quentin State Prison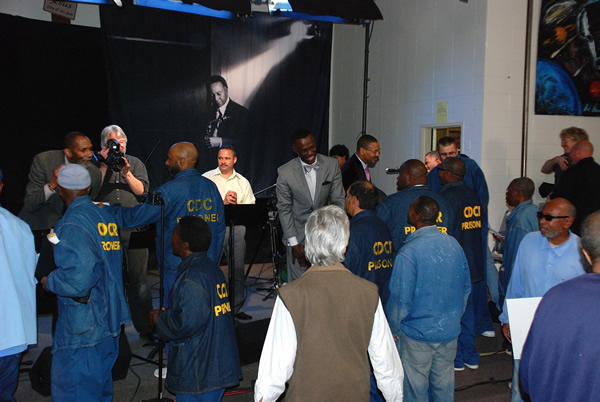 Sound of Redemption Production & Music Crew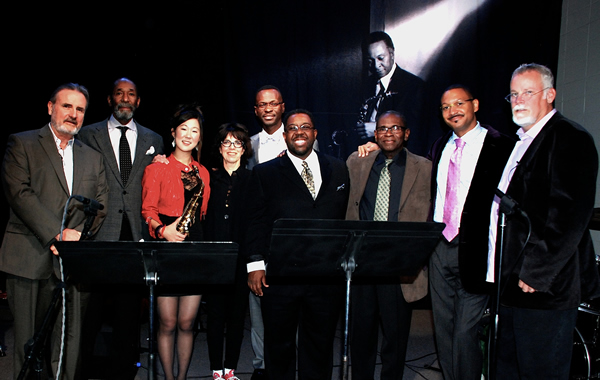 L to R: James Egan, producer; Ron Carter, bass; Grace Kelly, sax; NC Heikin, director; Mark Gross, sax; Marvin "Smitty" Smith, drums; George Cables, piano; Delfeayo Marsalis, trombone; Michael Connolly, executive producer
Sound of Redemption: Postcard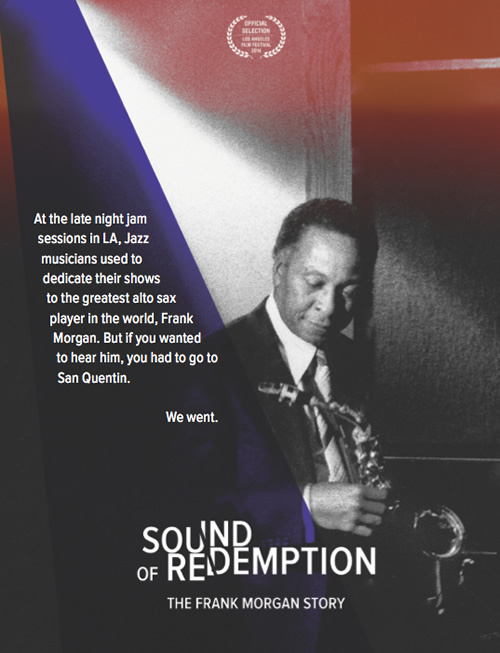 About Wild At Heart
Wild At Heart Films was founded by producer James Egan in July 2000 to create "Media that Makes a Difference." James Egan is a producer, screenwriter, and a screenwriting professor at the USC Graduate School of Cinematic Arts.
Learn more about us and the Wild At Heart team.

Explore Wild At Heart's Work